Board of Trustees and Advisory Board
Board of Trustees
Representatives of TMWWDG, Technische Universität Ilmenau and LEG are members of the board:
Dr. Frank Ehrhardt
Referatsleiter, Thüringer Ministerium für Wirtschaft, Wissenschaft und Digitale Gesellschaf
Prof. Stefan Sinzinger
Technische Universität Ilmenau
Andreas Krey
Sprecher, Landesentwicklungsgesellschaft Thüringen mbH
Subject of the board's activity are strategic planning, investment, sustainability and appraisal of results.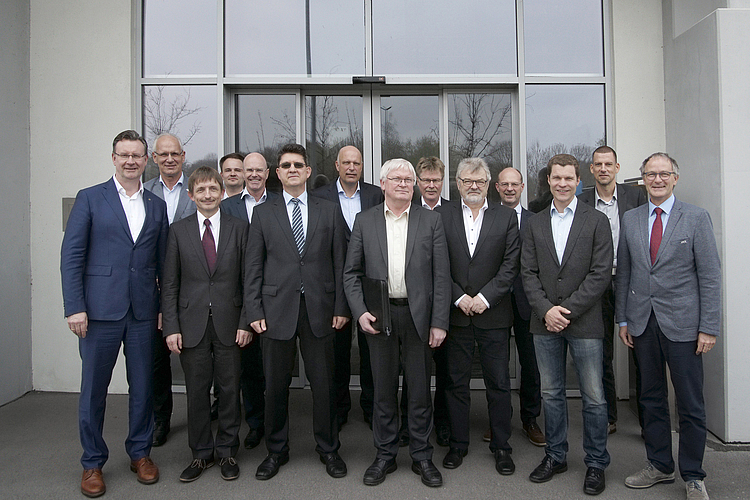 Advisory Board
Reprensentaitves in economy and science work in an honorary capacity to advice in focussing reseach and developement and acquiring international partners in the fields of science and industry. The composition of the advisory board reflects the Thuringian sector of automotive industry as wll as the reseach competences of ThIMo.
The members:
Dr.-Ing. Ralf-Uwe Bauer
Geschäftsführender Direktor; TITK e.V., Rudolstadt
Dr.-Ing. André Blum
Projektmanager Progressive Semiconductor Program (PSCP) AUDI AG, Ingolstadt
Dr. Michael Eckl
Geschäftsführer BMW Fahrzeugtechnik GmbH, Krauthausen
Thomas Fischer
Geschäftsführer, OMS Antriebstechnik Otto Militzer Getriebe- und Zahnradfabrik e.K., Cornberg
Matthias Grafe
Geschäftsführer, Grafe GmbH, Blankenhain
Prof. Dr.-Ing. Matthias Geißler
Abteilungsleiter Antennen & EM Modelling, IMST GmbH, Kamp Lintfort
Achmed Leser
Leiter Schaden- und Wertgutachten, TÜV Thüringen e.V., Erfurt
Klaus Reinbold
Geschäftsführer, ae Group, Gerstungen
Dr.-Ing. Thomas Schenke
INA- Drives & Mechatronics AG & Co.KG, Suhl
Dr.rer.nat. Uwe Stöpel
Direktor F&E, Funkwerk Systems GmbH, Kölleda