Competence Field Powertrain
In the field of powertrain systems, the challenge is to understand, to optimize and to run engines, turbochargers and exhaust gas after treatment devices, under different circumstances and objectives. For example, running an engine under conditions of best efficiency is not the general use. Driver input or a minimum of exhaust gas and particle emissions might be more of interest.
The laboratories, belonging to the TU Ilmenau are ready to face these future tasks. The brand new test benches of both laboratories serve opportunities in the area of research, development and service for engines, turbochargers and exhaust gas after treatment (particles and gas). The hot gas test benches are also usable for different investigations referring to hot-, cold gas tests with or without high temperature gradients and high, as well as low gas temperatures.
---
Hybrid and adaptive Powertrain Technologies

Alternative-and gaseous (mixed) fuels

Exhaust after treatment

Optimization of turbochargers and their parts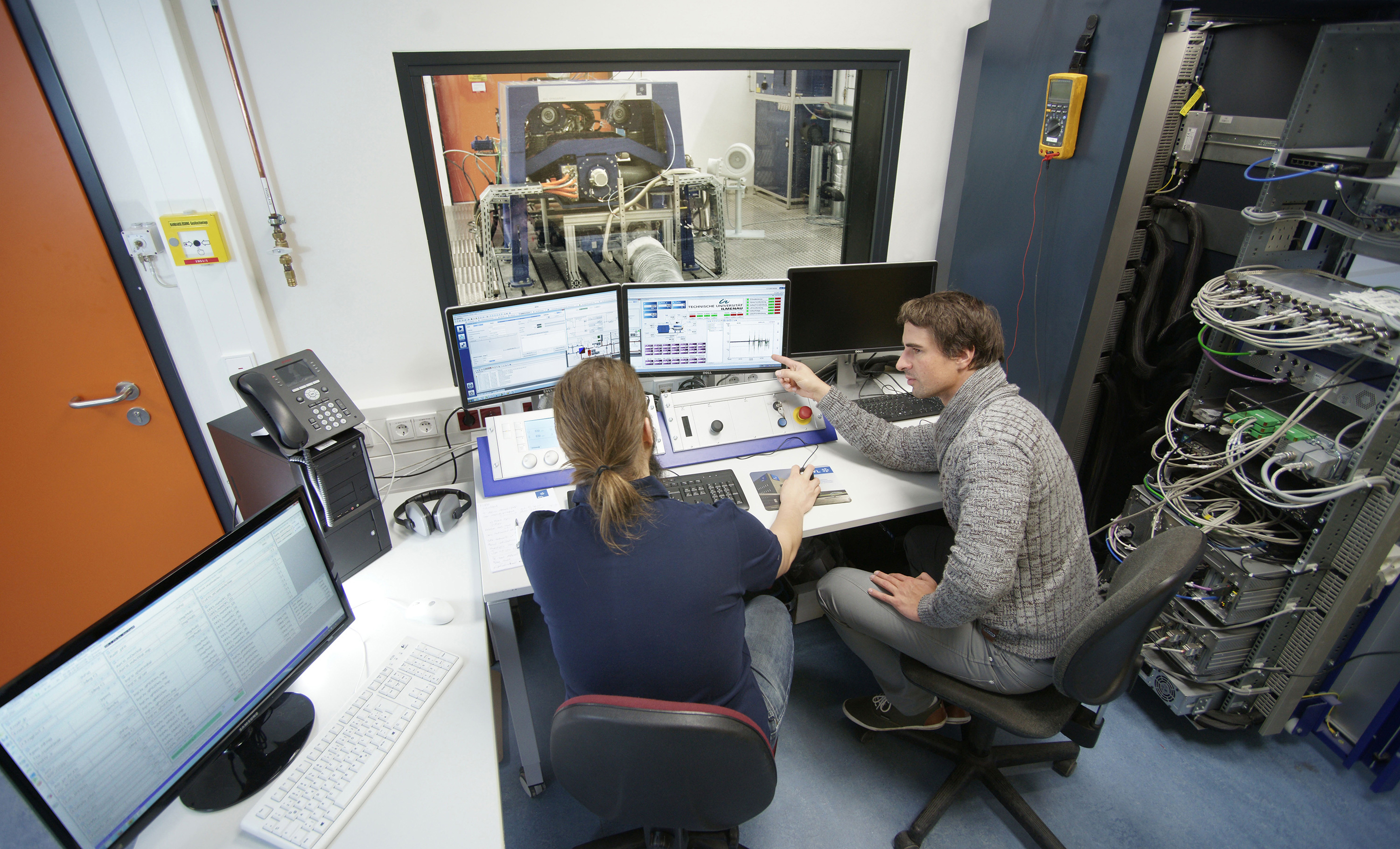 infrastructure competence field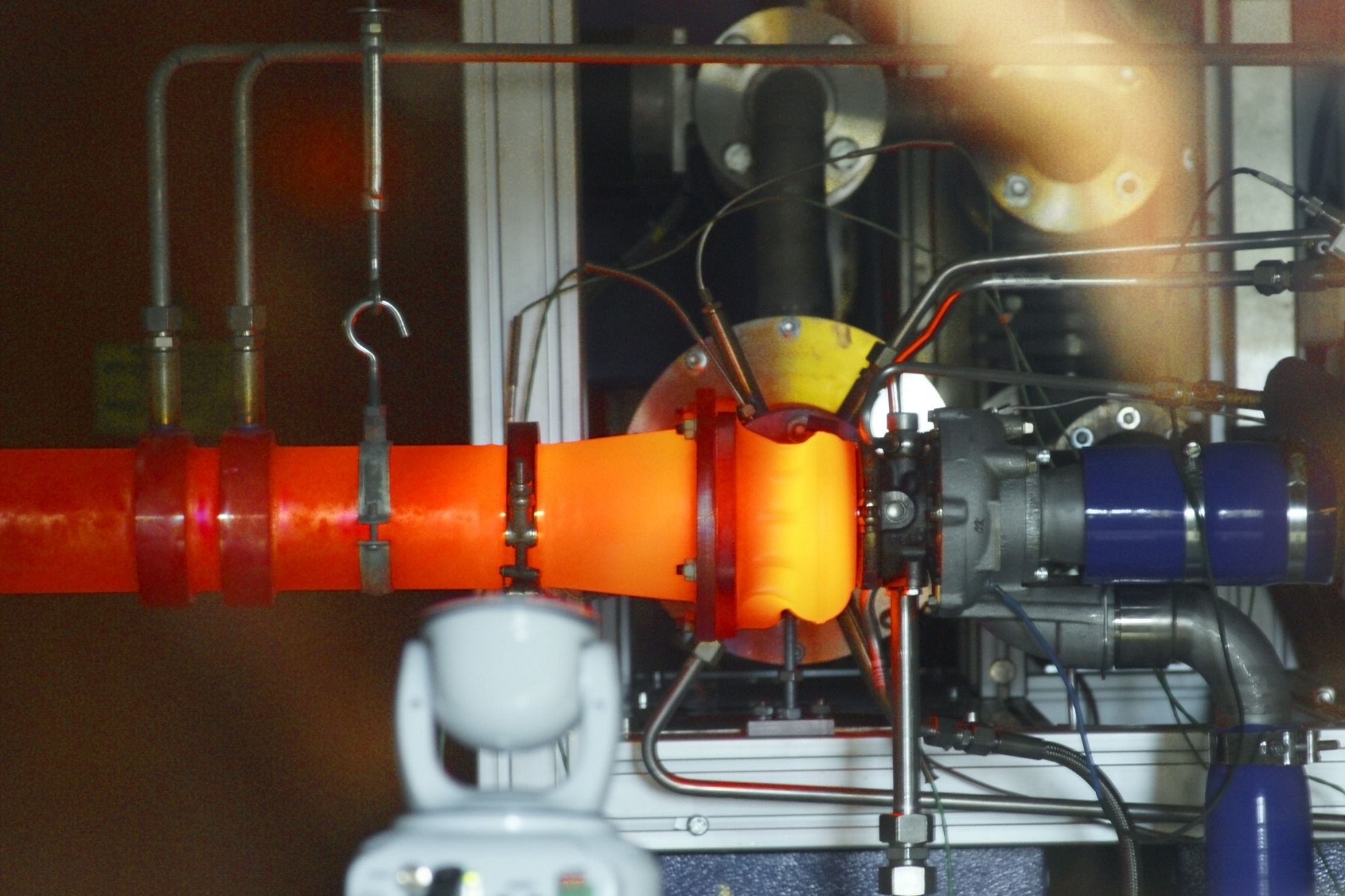 reference project
Research and Development of a Range Extender Hydraulic Unit of compact design (REXHYD)
Show project
reference project
Name of project:
Research and Development of a Range Extender Hydraulic Unit of compact design (REXHYD)
Project period:
05.2017 – 10.2019
Funding agency:
Thüringer Aufbaubank on behalf of the Thuringian Ministry for Economics, Science, and Digital Society
Project consortium:
Subject areas energy-efficient vehicle drives and automotive technology, Hako GmbH
Abstract:
Municipal work vehicles for street cleaning, winter service, garbage disposal or maintenance of green area are predestined for the use of electrical drive concepts due to the typical use profiles and the predictability of the use. A requirement according to the specifications of the users is that the working range as cumulative range for driving and work tasks enables vehi-cle use over a complete working day. However, with regard to the energy demand per work-ing shift, only hybrid drive concepts for municipal work vehicles are currently realistic, with the challenge of optimizing the design of the units with a view to providing the required power while reducing the necessary costly battery capacity.
In cooperation with Hako GmbH (brand: Multicar) as a market leader in the field of small mu-nicipal work vehicles (up to 7.5 t), the aim of this project is the research and development of a compact range extender unit as an innovative gearless engine-generator-hydraulic combination for low-emission, consumption-optimized and performance-optimized provision of work and driving energy for municipal work vehicles. The exploitation of the research results is to be carried out by adapting the technical concepts in the vehicles of the Multicar series as well as the road-approved cleaning machines of Hako GmbH.
The objective for the hybrid drive unit is the development of a novel drive unit, which allows a gearbox-free combination of internal combustion engine (VM), electric motor or generator (G) and hydraulic pump (HP) a gasoline-electric drive of municipal work vehicles for the first time and ensures as a plug-in-Hybrid a working distance of one working day.
The range-extender unit is to be tested simulatively and experimentally to develop the newly designed drive train. For this purpose, a simulation model is created by means of "GT-SUITE". This model represents the unit of internal combustion engine, electric motor and hydraulic pump. Afterwards, the obtained results of the simulation are checked on the engine test bench of the department and the unit will be optimized.


The research has been funded by the Federal State of Thuringia, and the European Social Fund (ESF) under the grant 2016 FE 9114